Collection:

June Virtual Events
Order your SplashKit do-it-yourself painting kit then join us for our scheduled upcoming live virtual event where one of our instructors will guide you step-by-step through the painting design in a fun virtually social setting. Join on your own or invite your friends, family members, partner or colleagues to make it more personal! Running late the day of, missed a step during instruction or just couldn't make it? No worries. Your kit/s will include printed step-by-step instructions to do at your own pace or even at a more convenient time. You can also catch it a few days later as previously recorded from the link within an email we will send you after the event just in case you missed it. 
Where: Virtual Event: (Zoom Link will be provided after checkout via email. Painting Kits will be shipped via USPS Standard Priority mail or can be picked up from our processing center by appointment at checkout. Please be sure to allow sufficient time prior to event to receive your product. USPS 7 to 10 business days plus 3 days processing, Pick up, 48 hours. Invite is good for 1 zoom seat. Single SplashKits include 1 painting kit and is good for 1 Zoom seat/device  per event. Dual kit includes 2 painting kits so you and your partner will join together virtually on one computer or device)n
Sorry, there are currently none available at this time
Unique gifts create lasting memories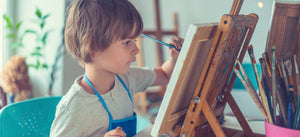 Subscriptions
Unleash your inner artist with new (never repeated) painting kits in each box. Splashkits are handpicked and curated for each painter. No experience necessary to have a good time. Hours of entertainment and activity creation. Hassle free subscriptions offer recurring billing, no contracts, cancel anytime, ship to a different address or even skip a month.
link
Memberships
Give the gift of lasting memories and experience with hours of entertainment and activity creation! No more unused toys and clothing. Unbox a new (never repeated) colorful design each month, handpicked and curated for each painter. Hassle free memberships offer one time purchase, no recurring billing or cancellation, ship to a different address or even skip a month.


link