Fun solo activity

Even better with friends

No experience necessary

Everything in 1 kit

They make unique gifts

Art is therapy

Cheaper than going out
What are Splashkits?
SplashKits are fun, do-it-yourself painting kits, that can be done in the comfort of your home or in a social setting with your favorite people. They come complete with everything you need to create your own masterpiece including easy to follow step-by-step instructions. With over 70 colorful designs to choose from and no experience necessary, they are a unique gift and provide hours of entertainment as a hobby or party activity.
HOW IT WORKS
Choose a design
Select a Splashkit design from our DIY Painting Kits. We offer a variety of designs for all ages and can even sketch it for you! No experience necessary.
Receive your kit
Whether you prefer curb side store pick up or shipping, we have an option to suit your needs. We can even expedite your order!
Paint your heart out
With our easy to follow, step-by-step instructions and progressive design picture samples for reference, you'll be amazed at what you can do!
Share your artwork
Join our Splashkits community and share your masterpiece! Email us your photos or simply tag us in your posts. #Splashkits or @splashkitspainting.
Unique gifts create lasting memories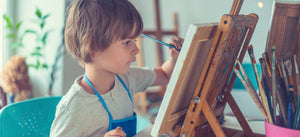 Subscriptions
Unleash your inner artist with new (never repeated) painting kits in each box. Splashkits are handpicked and curated for each painter. No experience necessary to have a good time. Hours of entertainment and activity creation. Hassle free subscriptions offer recurring billing, no contracts, cancel anytime, ship to a different address or even skip a month.
link
Memberships
Give the gift of lasting memories and experience with hours of entertainment and activity creation! No more unused toys and clothing. Unbox a new (never repeated) colorful design each month, handpicked and curated for each painter. Hassle free memberships offer one time purchase, no recurring billing or cancellation, ship to a different address or even skip a month.


link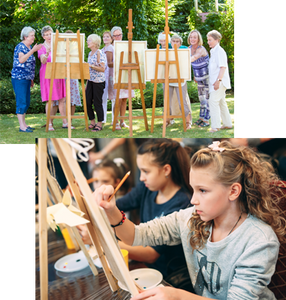 Check out our painting parties
Splashkits mobile entertainment and virtual services offers a variety of social and private painting activities and supplies. Whether you are a local or out of our area, we have something for you! Simply show up with a smile and leave the rest to us as we provide everything you need to create a unique painting experience and co-host an epic event that your guests will rave about for years to come!
Learn more about painting parties
Covid-19 safe practice
Due to the current pandemic, we want to do our part in keeping everyone safe. We offer curb-side order pick up, sanitizing of goods and contactless instruction for in person events. We ask that you also, consider the safety of others with the following tips. Reduce guest count, consider outdoor events or increase guest spacing, remove all unnecessary personal belongings from social space, provide and request handwashing, sanitizer and sanitized thermometer upon entrance, reach out to guests prior to event to ensure they are not experiencing any cold or flu like symptoms. Wear facemasks when indoors and near others. Avoid buffet style food or beverage serving or sharing of supplies. Thank you for your support!
Location
Headquarters & Fulfillment Center
Parkland, Florida, USA

Mon - Fri, 9am - 8pm EST
Sat - Sun, 9am - 8pm EST

(510) 709-5823