Tips & Tricks
Set up workstation.
Digital instructions are unique for each painting design and can be printed or digitally viewed (if preprinted version was not purchased at checkout). When digitally viewing instructions during activity, take precautions to protect your device/s from potential spills.
Review the first page (helpful tips) of your instructions before starting your activity.
If joining a virtual event, have virtual URL, device and charger ready for live session. Log onto session 15 minutes early so the host knows you are ready. Follow the prompts for connectivity and testing.
If joining a live in-person event, dress for a mess, arrive a minimum of 15 minutes prior for check in.
SETTING UP WORKSTATION OR ACTIVITY
Recommend quiet, comfortable, shaded, non-windy area (Direct sun will dry paints and can be hot for painters during session).
Comfortable and stable chair and table.
Dress for a mess! Wear clothing you wouldn't mind getting paint on and secure long hair back. Paints easily wash from skin but not as well from porous materials such as linens and clothing.
Protective measures/coverings for surrounding areas such as furniture, flooring, décor, devices, etc. and a disposable towel for quick clean-up.

In addition to the pre-purchased kit supplies (canvases, paints, brushes and any loaner items or purchased accessories), here are some additional supplies you should have accessible at your workstation.

Specific painting instructions for design (provided with purchase of kit either digital or printed).
Folded paper towel to dry brushes.
Small paper plate (dessert size will do) for color blending.
Disposable plastic cup with water for rinsing brushes.
Apron or protective garment to protect clothing/skin.
Baby wipes for cleaning wet paint from skin.
Q-Tips/cotton swabs to help remove excess paint from canvas.
Handheld or tabletop fan to aid in drying of paint to progress to next step more quickly.
Gift bag or box to carry home supplies in. Size of bag depends on product size purchased (8x10 or 11x14 inch canvases).

Medium point permanent markers for writing name on back of canvas panel.
Remove all potential trip, bump, or electrical hazards such as area rugs, cords, bulky furniture, etc. to reduce accidents from happening.
Place all pets safely on a leash or away from the paint activity location to reduce potential painting hazards.
Closed beverage containers recommended. Beverage cups are often mistaken for brush rinsing cups and vice versa. We don't want anyone accidentally drinking their brush water.
Volunteer photographer to capture the activity at various stages and a group photo of painters with their finished masterpiece.
Low volume upbeat music.
Photography backdrops are a great addition to any event to capture those fun group photos. We recommend capturing group photos immediately after activity as to not miss any guests that need to leave.
BRUSH STROKES & ANATOMY
Before you get started, let's brush up on some basics. Practice your brush strokes on an extra canvas, paper plate or
sheet of paper.
Brush Anatomy
PAINTING TECHNIQUES
Relax your wrist and grip.
Press for wider strokes.
Load paint to the "belly" of brush bristles.
White base layer helps with color blending.
Let paint dry in between layers except when blending.
Add browns and blues for shadow and depth.
Add highlights and fine-detailing as a finishing touch!
Brushes & Strokes
Round Brush

lines, details, and filling in small spaces.

Filbert Brush

blending and soft rounded edges.
Flat Brush

sharp edges, chisel lines, bold strokes, filling and form.

Dry Clean Brush

soften bold strokes and color transitions.
PAINTING REMINDERS
Close paint pods when not in use.
Mist pods with water if paints are drying out.
Always store brushes with bristles upward.
Do not leave brushes in water when not in use.
Rinse brushes well or color will bleed.
Remove excess water from the brush.
TIPS FOR PICKING UP PAINTING
Remove all expectations and focus on having fun. We are our own worst critics and will often talk ourselves down or out of something that should be fun. Often focusing on the little details and missing the big picture which is having a good time. When we remove insecurity and expectations, we allow room for creative expression so set yourself free and see where it can take you!
Don't rush the process. Even if you're Van Gogh, don't expect to whip up a masterpiece in 5 minutes. He spent 12 months painting his famous Starry Night while self-checked into an asylum for bipolar disorder. Sometimes a fresh set of eyes, a different mood or lighting can change everything, and his masterpiece is infamous!
There are no mistakes in art. Art is an expression of oneself, open to interpretation and encourages freedom of creative expression. There is not just one style or method. Acrylic paints are forgiving so if you don't like something, simply let it dry then paint over it and try again. Unique characteristics in art make it interesting.
Create a masterpiece as unique as you are. We all have unique characteristics which translates into our art. From our hand size, grip, what colors we gravitate too, how we receive information and perceive it to even our daily energy. All of this flows into our art so trying to force our hands to create a duplicate of what someone else has done is not the way. Use things as a guide if you will but allow your abilities to shine through and make it your own work of art.
Add those finishing touches. Often times we are so happy to have simply completed a project that we overlook how important those fine details are. Layers provide depth, low lights and highlights give dimension and bring perspective. Those fine details are the difference between a flat object and an interesting intricate work of art!
Texture is everything! Play with tools to add texture to your artwork. Traditional tools include brushes, palette knives and sponges but have you tired different brushes, feathers, crinkled foil or even your fingers? Tools are not only fun to use, but you can play around with almost anything and see how it transforms a basic painting, into something more realistic and interesting.
Not all paints are created equal. There are multiple types of paint and variations of quality out there and each have their pros and cons, so find the ones that work best for you. Oils are great for color blending and beautiful transitions while acrylics dry quickly and durable enough to last centuries. Watercolor is the least expensive, great for large area coverage and reusable by adding water.
Dry isn't cured. Just because it's dry to the sight or touch, doesn't mean the under layers are too. Drying can take anywhere from a couple days to a week depending on the paints you use and the environment. Curing can take weeks. Lay flat, out of direct light, in room temperature. Keep out of high traffic spaces, protect from dust and any other environmental elements.
Other peoples opinion of your art don't matter, So don't ask. Perception is reality. Their mood, opinion of art in general and perspective sways their opinion and remember that an opinion is subjective. You will never receive an objective opinion. It simply doesn't exist. Stick to your own perspective because you are the creator!
Can't draw a straight line if you tried? No worries! Neither can we. Relax your hand and loosen those lines to create a whimsical or abstract design. Not everything needs to be perfectly symmetrical and when you need symmetry, use a template and other useful tools like a ruler, or household objects.
Finishing is up to you. Want to protect and preserve your masterpiece? You can use spray, varnish, resin or keep it as is. That's entirely up to you. Paint can dry, crack, fade and more over time. Accents such as glitter, jewels can detach or fall off. Make it last longer with a paint sealer.
Take breaks. It's so easy to become engulfed in the activity and become laser focused on every stroke. Taking regular breaks at appropriate times will help relax your eyes and give you a fresh look at your artwork so you don't become hyper focused on every detail.
Unique gifts create lasting memories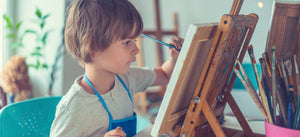 Subscriptions
Unleash your inner artist with new (never repeated) painting kits in each box. Splashkits are handpicked and curated for each painter. No experience necessary to have a good time. Hours of entertainment and activity creation. Hassle free subscriptions offer recurring billing, no contracts, cancel anytime, ship to a different address or even skip a month.
link
Memberships
Give the gift of lasting memories and experience with hours of entertainment and activity creation! No more unused toys and clothing. Unbox a new (never repeated) colorful design each month, handpicked and curated for each painter. Hassle free memberships offer one time purchase, no recurring billing or cancellation, ship to a different address or even skip a month.


link
Contact us
Can't find what you're looking for, interested in a custom event or have more questions? Contact us today.
Contact us by email